Submitted by Ian Colvin on Tue, 27/11/2018 - 11:30
---
We are saddened to learn of the death of Jill Dalladay, an enthusiastic key contributor to the CSCP. Previous Director Pat Story shares the following tribute to a dear friend:
Jill was one of the first teachers to use the experimental materials of the CLC in a Cambridge state school. Visitors and students who saw her teach came away inspired by the experience: her lessons were full of interesting activities integrating the language with its social context, but also providing solid consolidation. Later she played a large part in the production of the online materials and took on the daunting task of re-writing the Teacher's Guides for the 4th edition. Many teachers will be grateful for her practical advice and the numerous ideas and exercises that could have come only from a talented and experienced teacher.
 Jill later became Head Mistress of two state schools and in retirement, in addition to her work for the Project, wrote a novel, The Abbess of Whitby. She had a strong social conscience and ran a Credit Union among other voluntary activities. Her husband, Roger, a fellow classicist and picture editor of the CLC, supported her in a long illness, to which she finally succumbed on November 16, a few days after her 80th birthday.
 Jill was a very remarkable person, gifted, positive and selfless, to whom the Project owes an enormous debt.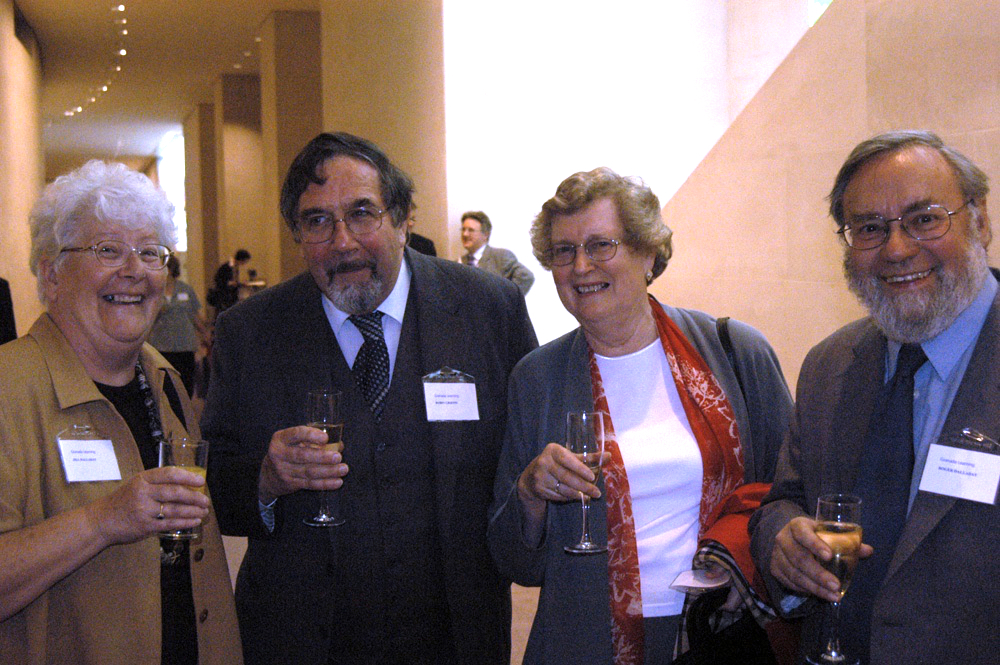 Jill (left) at the official launch of the CLC digital resources, British Museum, 2004, with Robin Griffin, Pat Story, and Jill's husband Roger Dalladay.