---
Dates: Saturday 16th October (BST: 10:30-18:00); Sunday 17th October (BST: 10:00-16:00)
Location: Online
Full Schedule: here
Event Recordings: here
---
The team at CSCP were delighted by the success of our first online conference in 2020, which was attended by teachers from around the world. More than 140 people logged in over the course of the conference weekend to enjoy a range of sessions intended to support the teaching of Classics in schools, with a particular focus on the question of accessibility. The programme for 2020 and the session videos can be viewed here.
 
---
"Mind the Gap"
The conference theme for 2021 is "Mind the Gap", a topic of continuing, and perhaps heightened, relevance in the wake of the Covid-19 pandemic. Sessions address the various ways we might understand the "gaps" in teaching contexts – cultural gaps, vocabulary gaps, attainment gaps – and the challenges and opportunities that arise from them. But we are also interested in questioning the notion of "gaps" altogether, and exploring the ways in which gaps might simply represent the diversity of our students' background and experience. 
Both linguistic and non-linguistic sessions are on offer, aimed at teachers with any level of experience, from those just starting out to those who have been teaching for many years. The full schedule can be viewed here, and the sessions can be watched below:
---
Schedule Highlights
Discussion Rooms
Following our 2020 roundtable discussion on the long-term impacts of remote teaching, our roundtable talks consider how we develop strategies for handling uncertainty and transition in Classics teaching. Discussion Room topics on day two focus on teacher and student wellbeing.
Practical advice on approaching "gaps" 
From case studies on teaching Classics to students of all levels and backgrounds, to tackling student retention across the key stages, the programme puts classroom practice at the heart of its approach to "minding the gaps" in our curricula and classrooms.
Teaching for Qualifications
CSCP's Lisa Hay offers a session on approaches to narrative literature using the EDUQAS 3A texts as a starting point. The discussion will be relevant to anyone teaching literature at any level. 
Drop-in Sessions
Come along to our lunchtime drop-in sessions to chat to organisations that support the teaching of Classics in schools, and to find out what they can do for you. Confirmed representatives include:
Angela Dix (Classics for All, East of England Co-ordinator)
Alex Orgee (OCR)
Julie Wilkinson (EDUQAS)
Molly Willett (Access and Outreach, Faculty of Classics)
 
Remote Classics Quiz
Join us for an hour of Classics trivia and (optional) CLC-inspired fancy dress! Prizes will be offered for quiz winners and for the best costume.
The latest news at CSCP
Bring along a coffee to our morning gathering on Sunday, where CSCP's Director, Caroline Bristow, will talk us through the news from the team at CSCP, including the latest on the new edition of the UK and International CLC and progress with the Amarantus project.
---
Plenary Sessions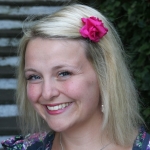 Saturday Keynote
The geographical gap: who has access to Classical subjects in schools?
Dr Arlene Holmes-Henderson
In this plenary talk, Dr Holmes-Henderson will share data which reveal the geographical areas of the UK where Classical subjects are most, and least, available to learners in schools. Referring to her recent research, she will report which Classical subjects (Latin, Greek, Classical Civilisation and Ancient History) are available in various types of schools across the UK (fee-paying, state-maintained selective and state-maintained non-selective) and will highlight recent interventions of policy and practice which seek to remedy these inequalities. How many schools teach Greek, north of Watford Gap? How much Latin is available to learners, north of Hadrian's Wall? Are Classical Civilisation and Ancient History 'more accessible'? Dr Holmes-Henderson will use new data analysis to tackle these important issues which underlie any future expansion of Classical subjects in schools.
Dr Arlene Holmes-Henderson is a Senior Research Fellow in Classics Education at the University of Oxford and at King's College London. At Oxford, she leads the Classics in Communities project which investigates what impact the learning of Classical languages has on children's cognitive development. At KCL, she co-directs the Advocating Classics Education (ACE) project with Professor Edith Hall. Since 2017, ACE has worked in partnership with 16 University partners around the UK and Ireland to introduce Classical Civilisation and Ancient History into non-fee-paying schools and colleges. A graduate of Oxford, Harvard and Cambridge, Arlene is a qualified teacher who taught in high schools for more than a decade. She is currently a Policy Leader and Knowledge Exchange Fellow, sharing her research on Classics, rhetoric, oracy and critical skills with government. For more information, see www.drarlenehh.com
Holmes-Henderson, A., Hunt, S. and Musié, M. (eds.) (2018) Forward with Classics. Classical languages in schools and communities, Bloomsbury academic. 
Holmes-Henderson, A. (forthcoming, 2022) Inclusive Classics: innovative pedagogies in museums and schools, Routledge, London.
Holmes-Henderson, A., Hall, E. and J. Corke-Webster (forthcoming) Classical Civilisation and Ancient History in British secondary education, Liverpool University Press, Liverpool.
---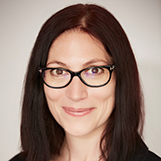 Sunday Keynote
In conversation with Natalie Haynes: Women in the Gaps of Greek Myth
Novelist, broadcaster and Classicist Natalie Haynes is no stranger to unearthing the lost and forgotten voices of Greek myth. Whether retelling ancient tales from an all-female perspective or uncovering how stories about mythological women have become distorted down the centuries, Natalie has helped bring ancient female voices to the forefront of the popular imagination. In this plenary session, Natalie will talk to CSCP Director, Caroline Bristow, about what made her want to retell these stories and how our understanding of Classics can be enriched by exploring a fuller range of ancient voices.
Natalie Haynes is an award-winning writer, broadcaster and Classicist. BBC R4's Natalie Haynes Stands Up for the Classics is now on its seventh series, and her novel A Thousand Ships was shortlisted for Women's Prize for Fiction in 2020. Her non-fiction bestseller Pandora's Jar: Women in the Greek Myths came out in paperback earlier this year.
---