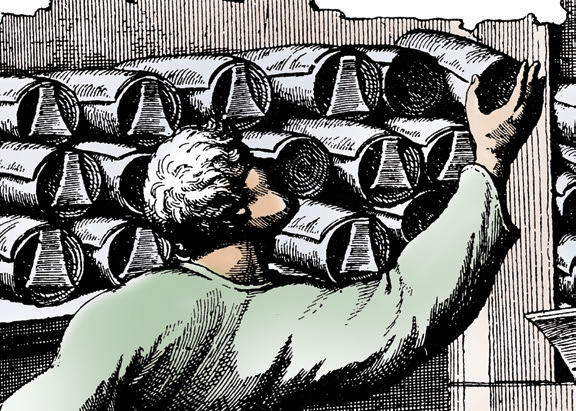 It's important to us that all teachers, no matter where they are in the world, have access to our events and training, all of which have taken place online over the last couple of years. Thanks to the online format we now have a digital archive of CSCP events and resources that are completely free to access.
Below you will find event recordings, CPD and training, Classics outreach videos and links to our annual Ovid Competition. To find out more about individual events and programmes, and to watch sessions online, take a look at our events catalogue below.
---
Annual Conferences
Our annual conference brings together the worldwide Classics teaching community for a programme of talks on the latest in pedagogical research and training. Themes in recent years have included an in-depth look at the latest edition of the Cambridge Latin Course (2022), the challenges and opportunities afforded by the "gaps" in Classics teaching (2021), and accessibility in Classics (2020).
---
CLC Launch Event
An online event to celebrate the publication of Book I of the fifth edition Cambridge Latin Course. Sessions brought together the authors and researchers who helped shape the new edition, and walked participants through the new features of the textbook.
Fifth Edition Launch Event 2022
---
Amarantus and His Neighbourhood
Caroline Bristow introduces the KS3 history resources in this CPD series on teaching with the Amarantus storybook, website and teaching materials, and explains how Amarantus can fit into your existing curriculum. These videos were filmed at an event organised by Classics for All, and we thank them for permission to share the recordings. 
KS3 History with Amarantus and his neighbours 2022
---
Annual Ovid Competition
Every autumn, Year 7 students from across the UK submit creative responses to the Ovid stories on our Classic Tales site. The winners are announced by our panel of judges at an online event in December. The Ovid Competition has a permanent home on the Classic Tales website, where you can access CPD on using Classic Tales and running the competition in your school.
Ovid Competition training videos (select the "Video Guidance" tab)
Ovid Competition Prize-giving Event 2022
---
Animating the Ancient World
In 2021 the CSCP team launched a new collaboration with the Panoply Vase Animation Project. The event recordings introduce the new website and offer teaching guidance on using Panoply's beautiful vase animations in the classroom.
---
Classics Outreach videos
Why study Classics and where do Classics graduates end up? In 2021 we teamed up with Communicator Ltd, the Classical Association and the Roman and Hellenic societies to create a short video to dispel the worries students and parents may have about the value of our subject.
What have the Classics ever done for me?
---